Well as I've finally got the rocks sorted out, I decided it's time to start the journal for the Rekord 60 I got from Ade a couple of months ago.
The fish will be 3 or 4
Lamprologus Meleagris
.
I've only ever found them in one shop of all the ones I've looked at that have listed fish online, and it's only 30 minutes away.
Now for the tank.
To aid with designing and siliconing of the rocks, I've made a cardboard tank, complete with filter box.
This means that I can easily arrange the rocks, and I won't end up getting silicone smears everywhere in the tank.
I managed to find a bag of rocks in a garden centre, that have turned out to be just about perfect.
It seems to be a rounded slate, which makes it nice and easy to stick together.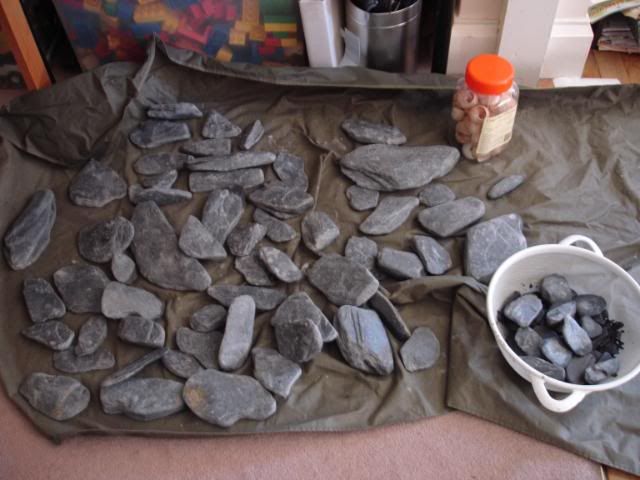 Of course, no shell dweller tank would be complete without shells! I bought this tub of Escarogot shells a while ago, from France on ebay.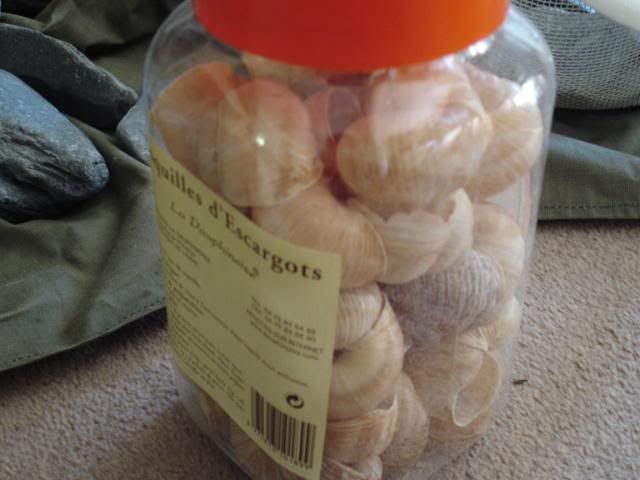 I've started laying out the rocks, and siliconing the first ones together (ignore the rocks in the front of the box, they were just staying there whilst I was sticking them).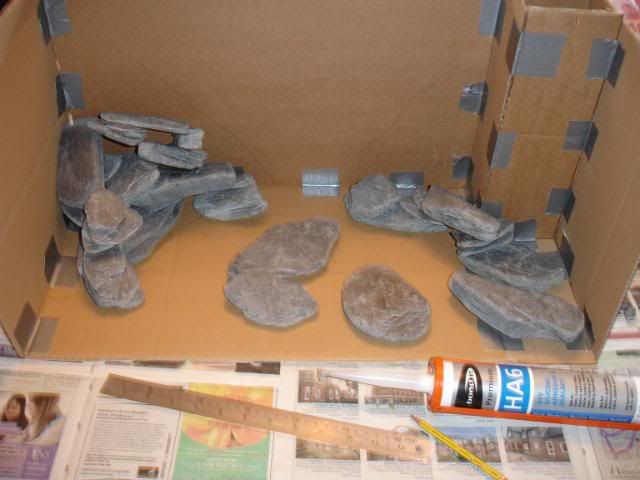 The left hand pile.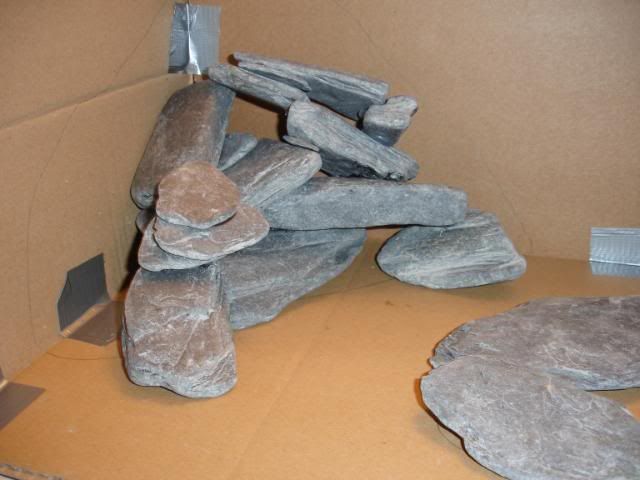 The right hand pile.
The centre piece, which will go near the front.
I've ordered 20kg of coral sand, so hopefully that should arrive in the next few days, and once I've stuck some more rocks onto the piles, I can start cycling the tank.